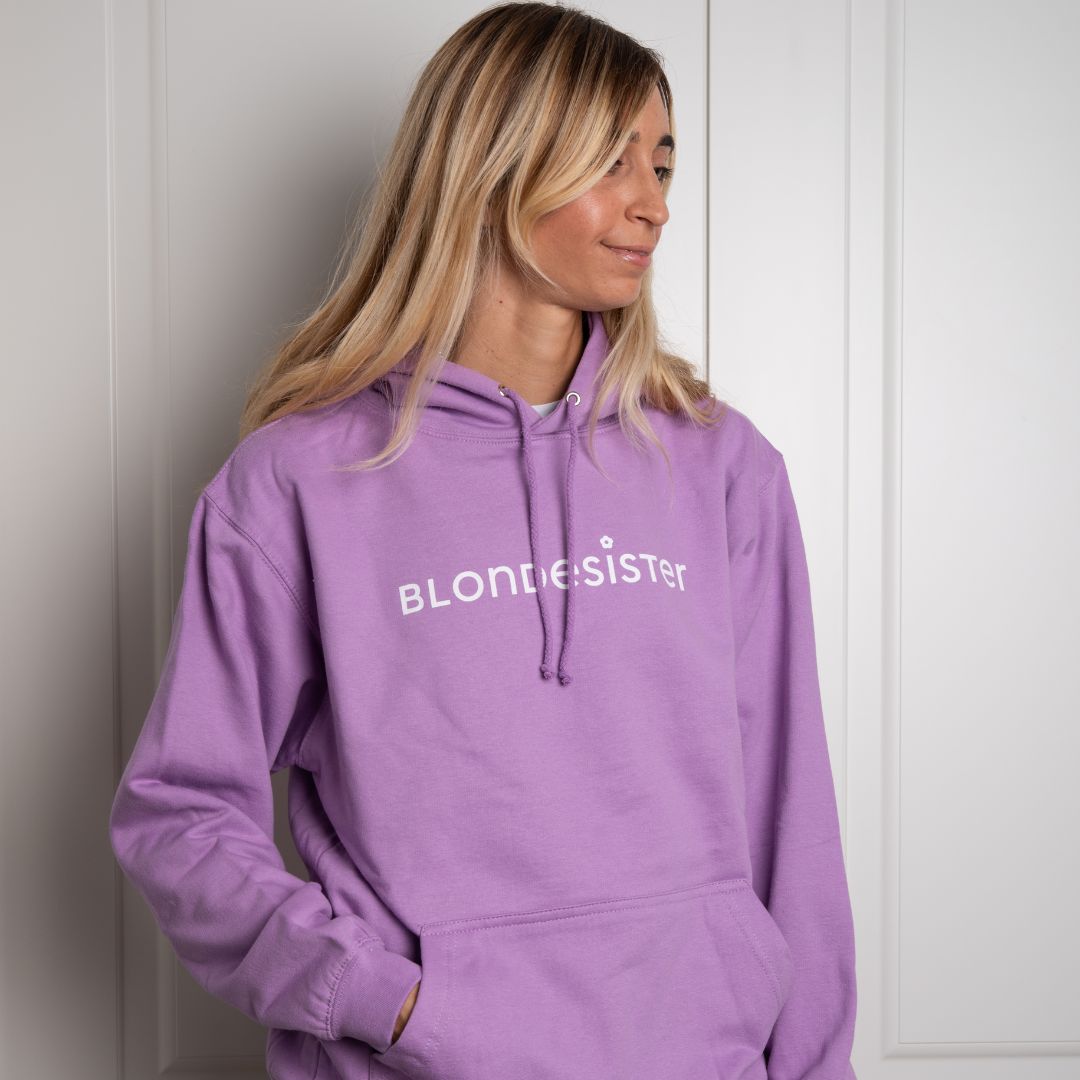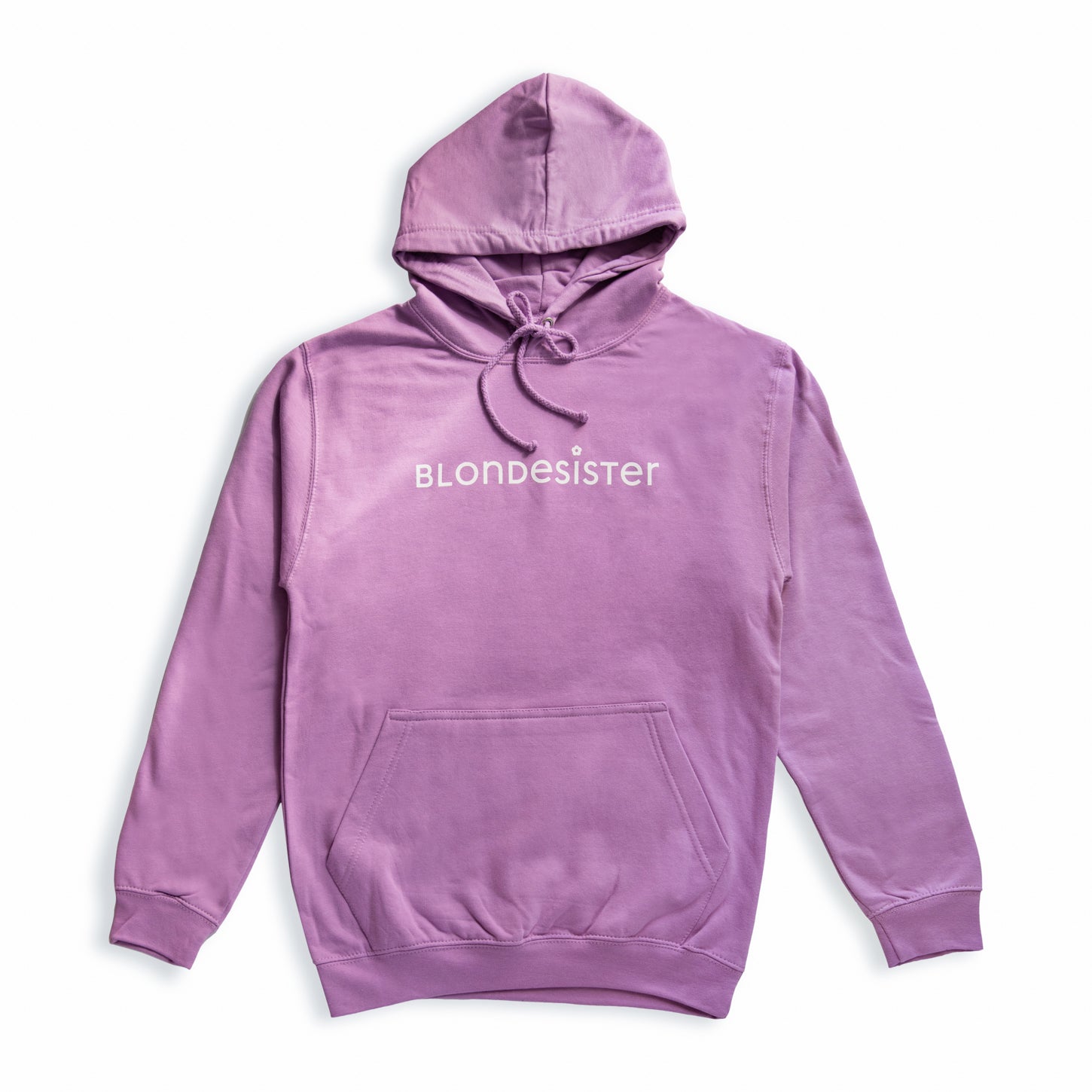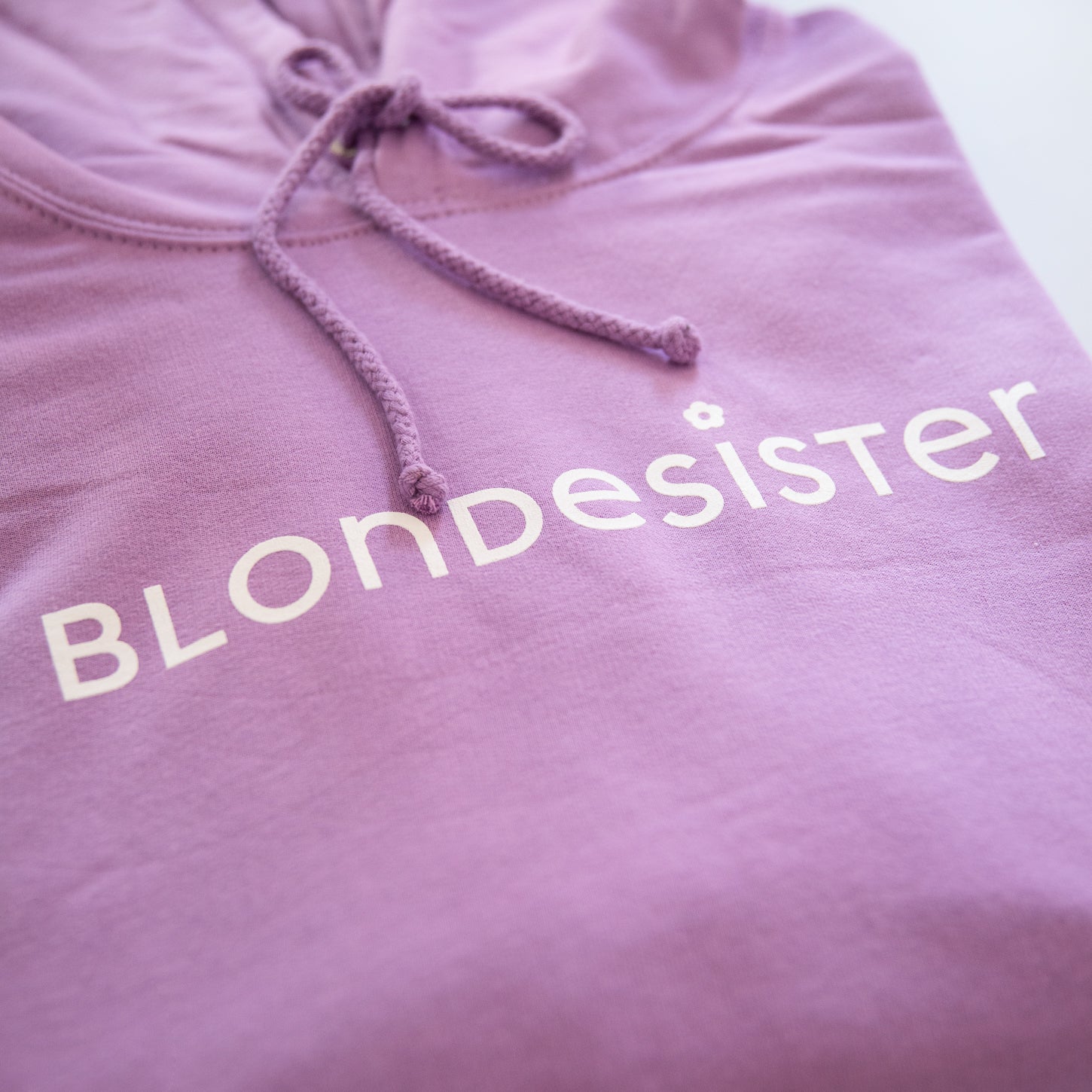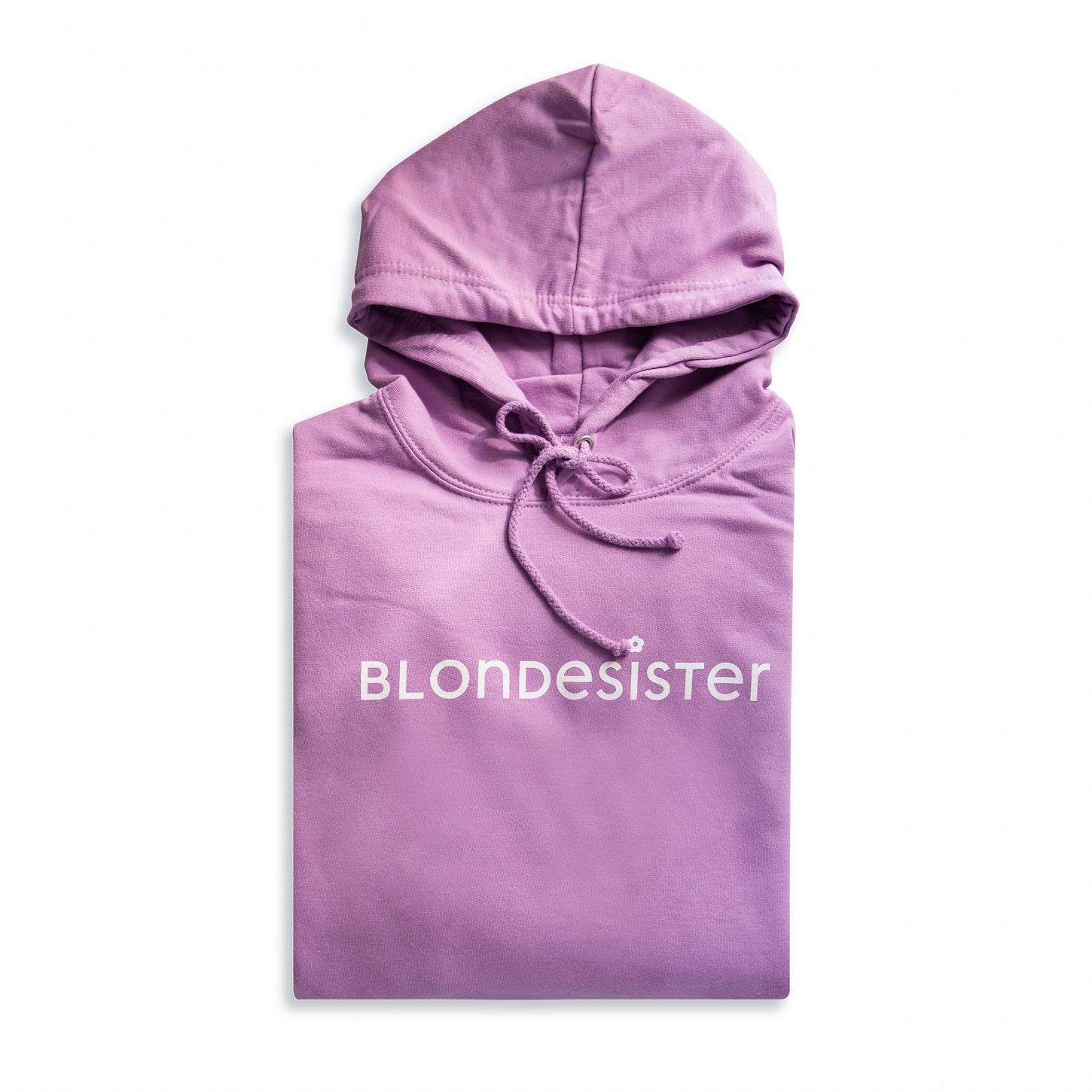 💜 They are available in the widest possible range of sizes so that every little sister can have her own sweatshirt and feel part of the Blonde Family! 💜

The sweatshirts have a normal fit, Carolina in the photo wears size M.
Free shipping on orders over €34, standard cost €4.90.
Short supply chain and 100% Italian from the ingredients to the pack.
An all-lilac sweatshirt to wear this spring, as a highlight of your outfits, or even to stay at home to relax between a cup of tea and a TV series.
With this sweatshirt you can feel 100% part of the Blondesister Family!
The warm embrace that the sweatshirt gives as soon as you put it on, the softness of the fabric and its iconic colour.
Size XS: Height 64 cm - Width 49 cm
Size S: Height 67 cm - Width 51 cm
Size M : Height 70 cm - Width 56 cm
Size L: Height 61 cm - Width 49 cm
Size XL: Height 76 cm - Width 65 cm
Double layer hooded sweatshirt, 80% cotton and fleece inside!