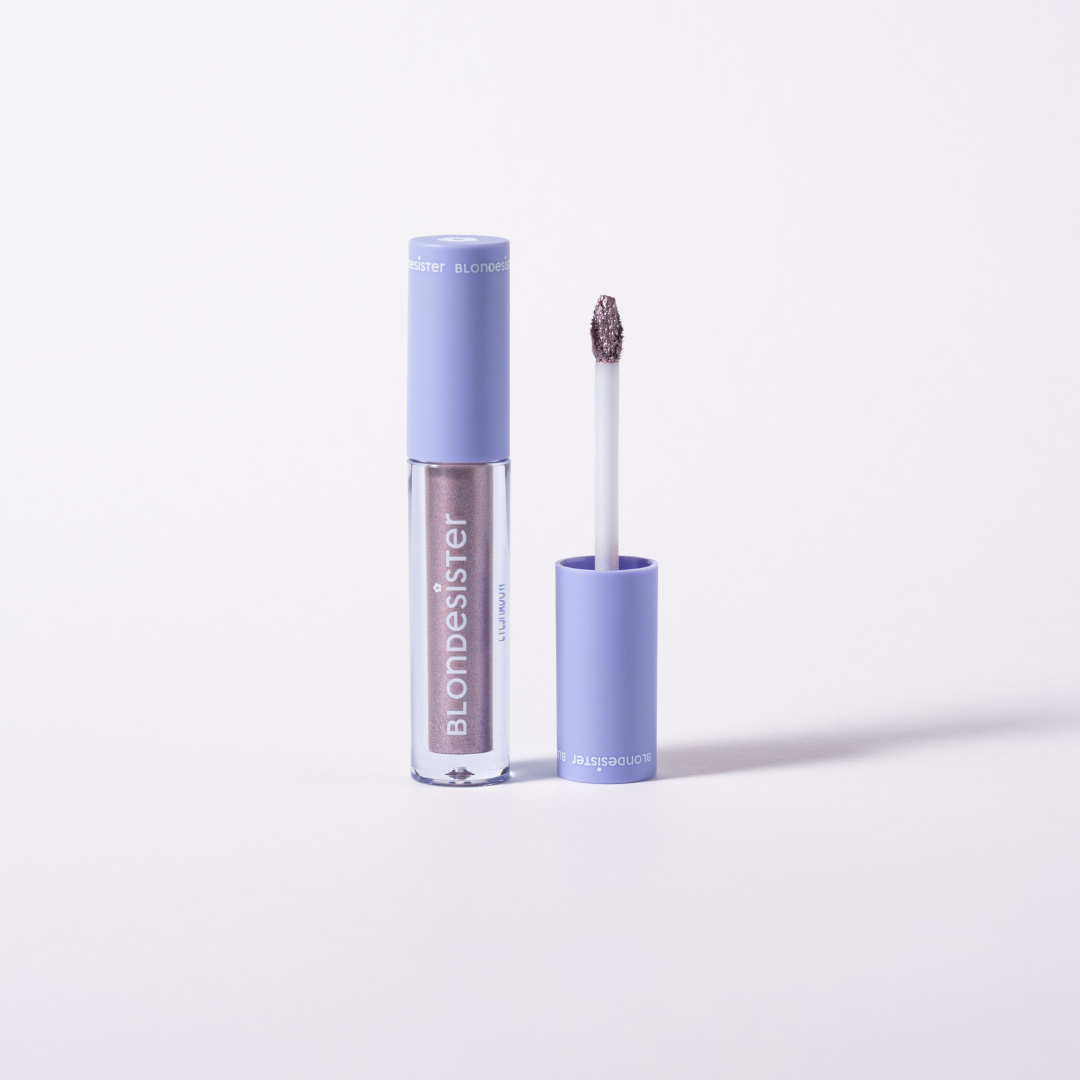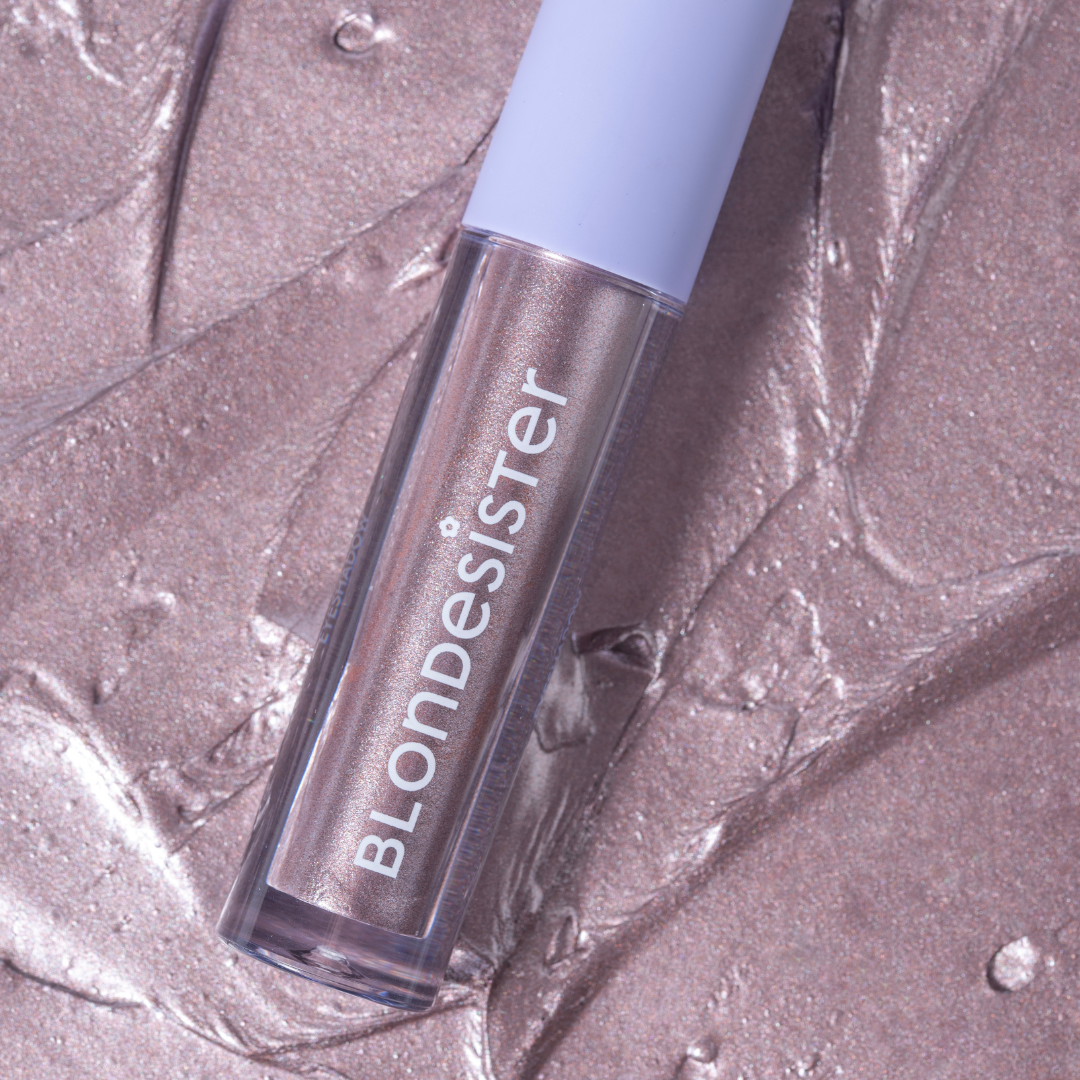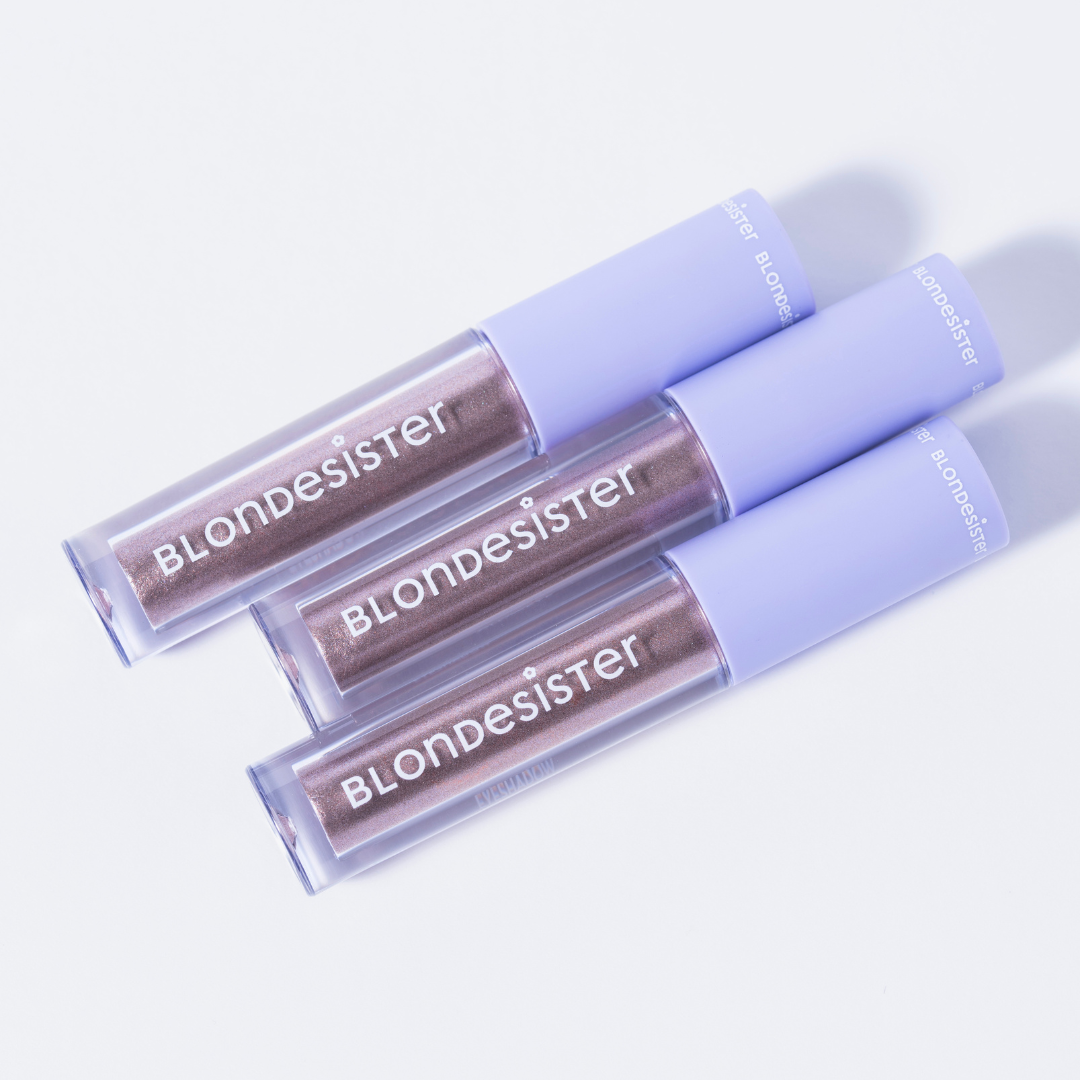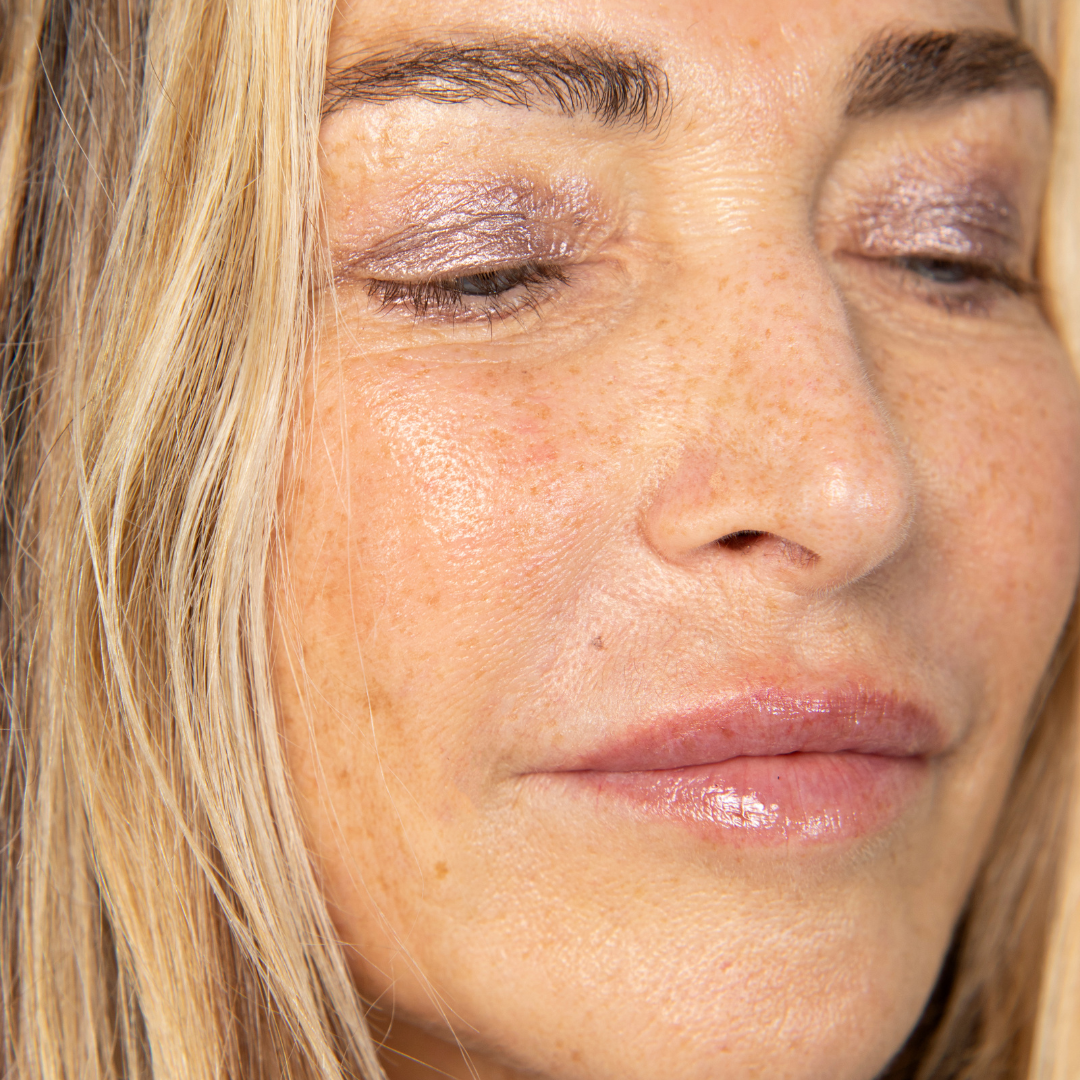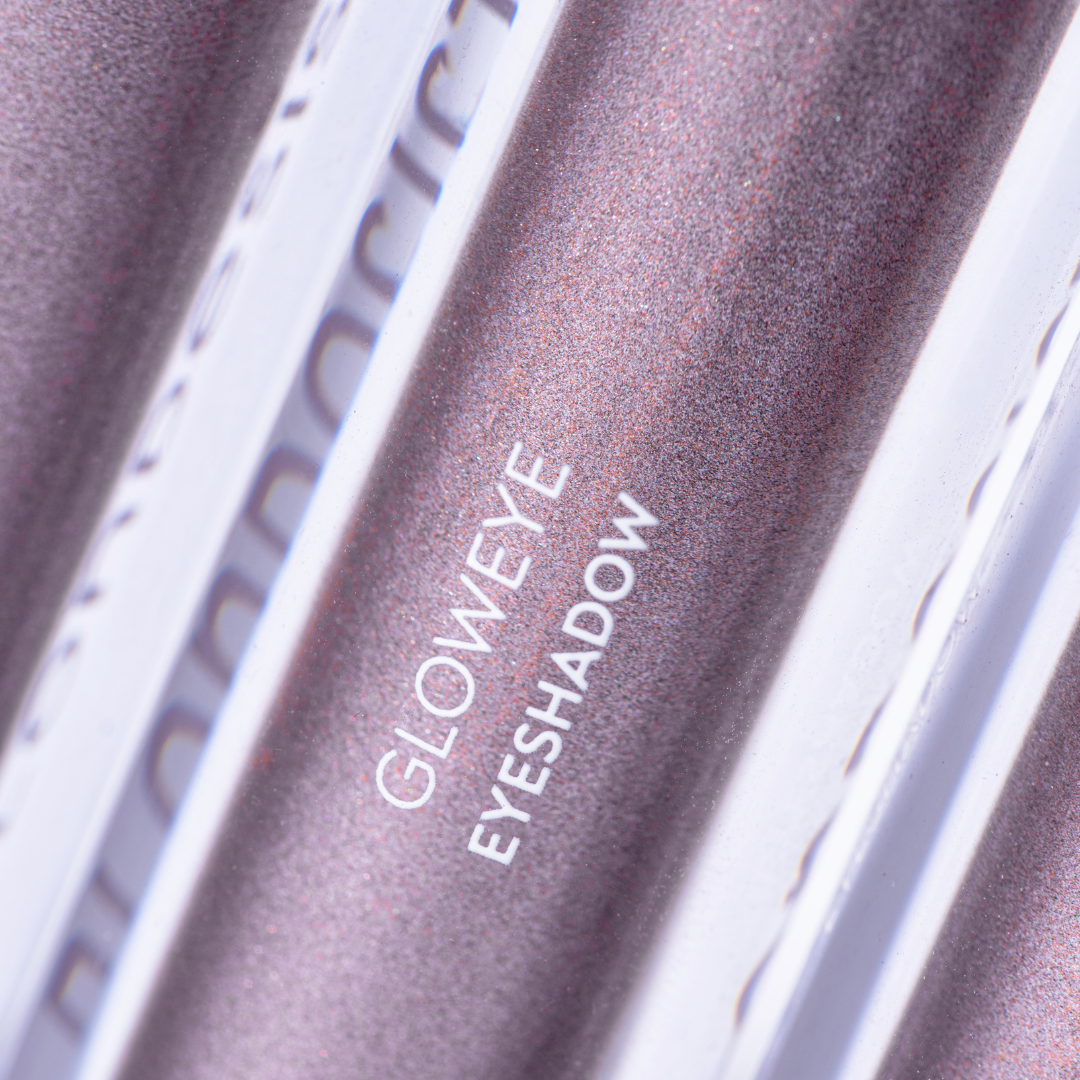 Gloweye liquid eyeshadow - Liliac Taupe 06
LiliacTaupe: A cold taupe featuring a metallic finish. It's one of the most versatile shades, able to make your eyes chic and delicate at the same time. A shade embellished with silver and pink micro-pearls that enhance the coldest complexions.
Free shipping on orders over €34, standard cost €4.90.
Short supply chain and 100% Italian from the ingredients to the pack.
A liquid eyeshadow with a gelled formula: the particular gel consistency facilitate at drafting, improves adhesion and the comfort. GLOWEYE is easy to apply and mix to get different effects. The incredible luminosity comes from the synergy between the special base and a mix of luminous pearls. 
Easy, immediate, ultra-smooth and long-lasting application.
Thanks to her unique texture, eyeshadow is easy to apply directly with your fingers or with a brush to obtain a flawless result that lasts for a long time. Thanks to a perfect balance between play-time and drying time it is easy to decide the degree of coverage, the level of nuance and also play by superimposing or mixing different colors to create ever new effects. 
Once dry, do not lose intensity It is they don't go into folds. Thanks to its hand bag friendly packaging, you can always carry it with you in your bag!
- 100% Vegan friendly and cruelty free
- Dermatologically tested
- Sensory and innovative formula with a luminous finish
- Easy, immediate, ultra smooth and long-lasting application
- Hand-bag friendly packaging
- Perfect for creating on-the-go looks
- Made in Italy
FOR A NATURAL MAKE UP: GLOWEYE is perfect for making look on the go and donate a glow touch at your gaze.
FOR A STRONG IMPACT MAKE UP: We recommend using two liquid eyeshadows (one light and one dark).
If you want to get a high-impact make-up, you can play with more colors , wait for one tone to dry slightly before applying the next, for greater contrast and wow effect!
If you prefer instead
a soft and natural shade, mix the colors right away.
Do you want to find your coloring following the Armochromatic seasons?
Each of us has unique and particular characteristics that deserve to be supported with the most suitable colors. Why is it useful in choosing make-up? Because the colors in the palette with your complexion illuminate it, and enhance you to be naturally in harmony.
05 Softy Rose - a warm shade perfect for the seasons Autumn It is Spring Warm 
06 Bat Taupe - a neutral undertone and is suitable for Summer and whoever he is can use it too Winter for light points 
07 Woody Bronze - a warm color perfect for the palette Autumn
08 Precious Green - a warm green with gold reflections perfect for the palette Autumn It is Spring Warm 
09 MidnightBrown - a dark and cool shade perfect for the palette Winter
AQUA, MICA, CI 77891, SYNTHETIC FLUORPHLOGOPITE, POLYURETHANE-35, CI 77491, CI 77499, AMMONIUM ACRYLOYLDIMETHYLTAURATE/VP COPOLYMER, GLYCERIN, ISOPENTYLDIOL, PROPANEDIOL, PHENOXYETHANOL, ETHYLHEXYLGLYCERIN, TIN OXIDE, METHYLPROPANEDIOL, CAPRYLYL GLYCOL, PHENYLPROPANOL.
PAO 6 M
2,5 ML
0,084 fl. oz
5 NEW SHADES OF GLOWEYE
For Summer 2023 we have decided to expand the color range of liquid eyeshadows and being one of the most loved products, with the new 5 colors the line becomes truly complete.
We will have darker colors like the Midnight Brown, details such as the Lilac Taupe and sought after as the Precious Green. We will increase the neutral colors by adding the Softy Rose and we will give that extra touch with the Woody Bronze.
These new entry they will be perfect to get one magnetic and brilliant look.
Mini Box - 3 eyeshadows Softy Rose, Liliac Taupe, Woody Bronze
What if we told you that we created a kit with the neutral colors more belle??
We present you this new bundle kit where we put three of the new ones colors of Gloweye liquid eyeshadows!
I am perfect shades per every occasion, to be applied on the fly in the morning or combined with a more structured evening look. You'll find unique neutral colors that will light up your eyes in just a few steps. Have fun combining colors with each other and  mixing them to create unique colors!
BUY NOW >