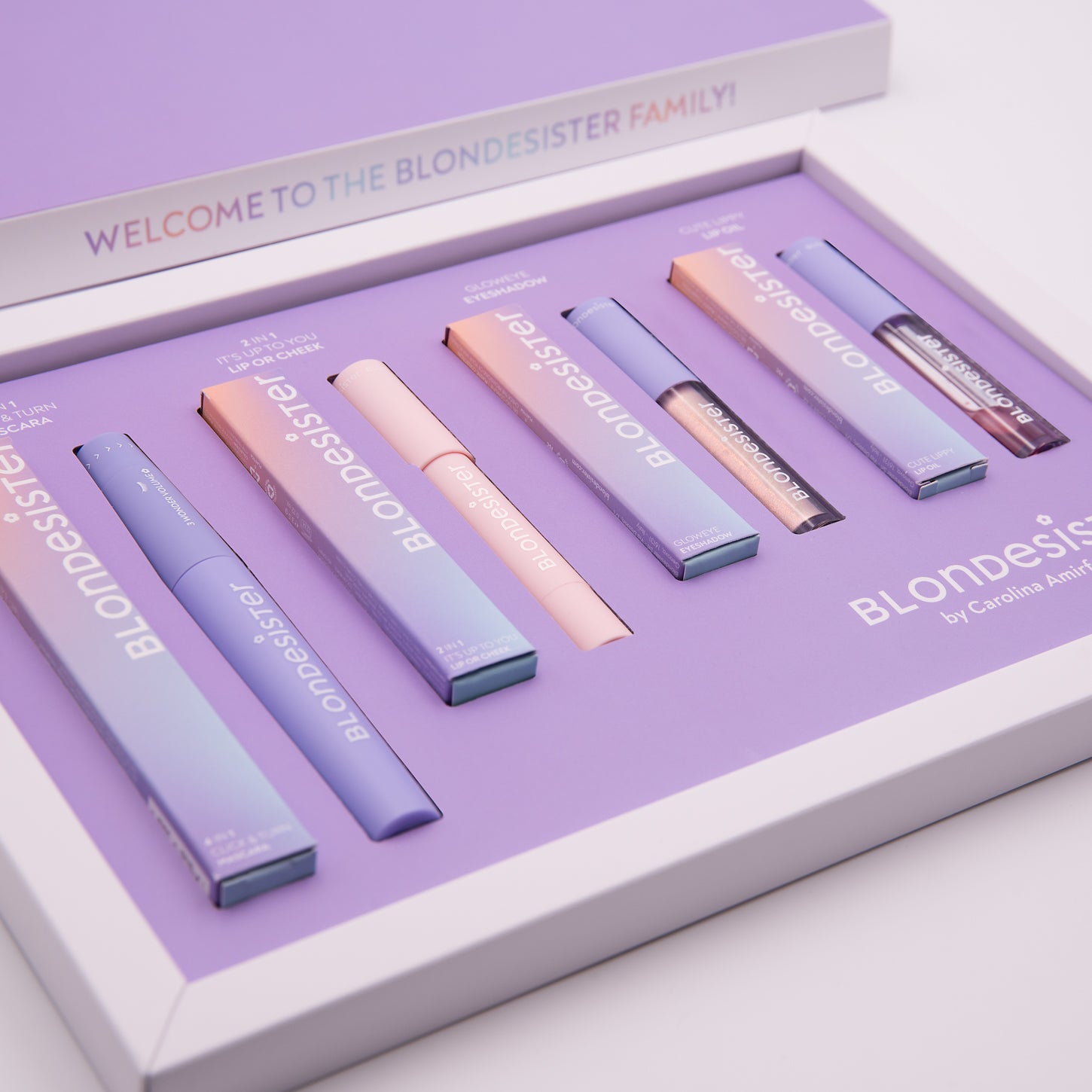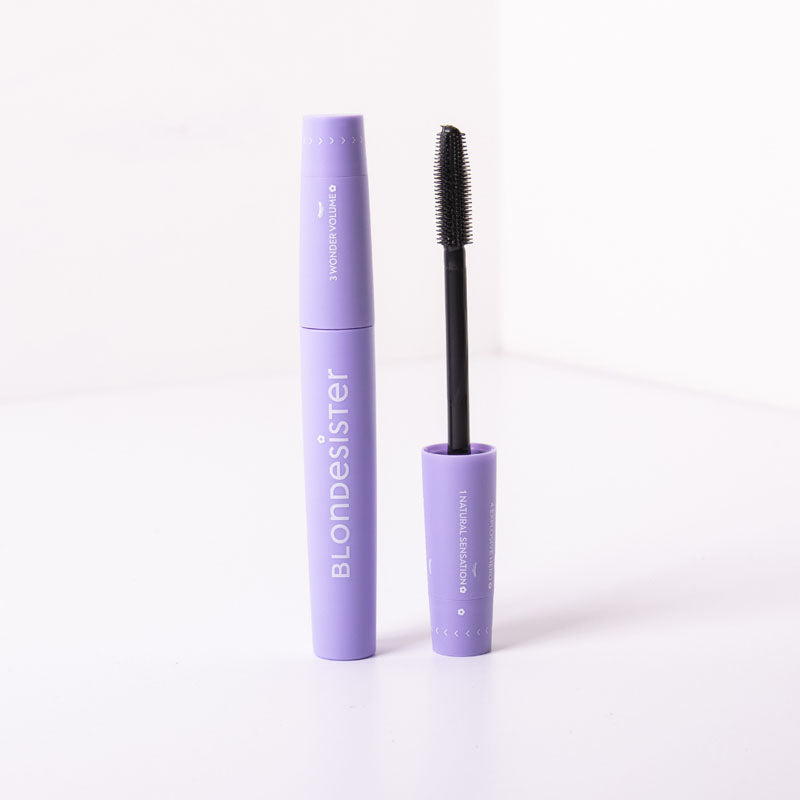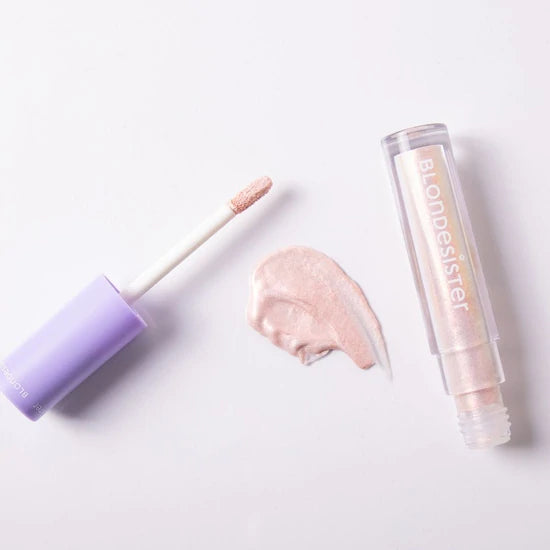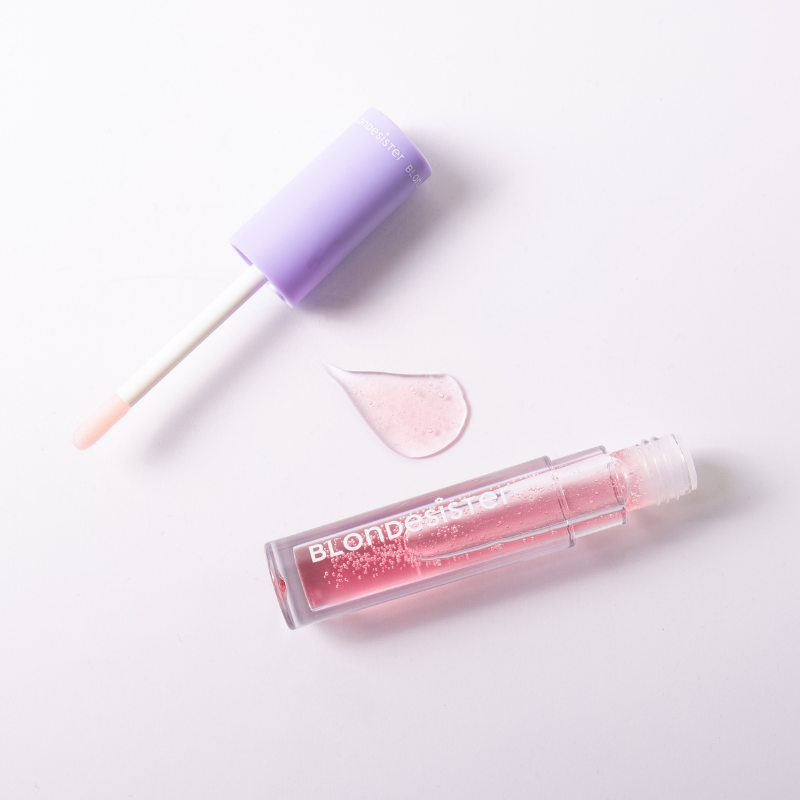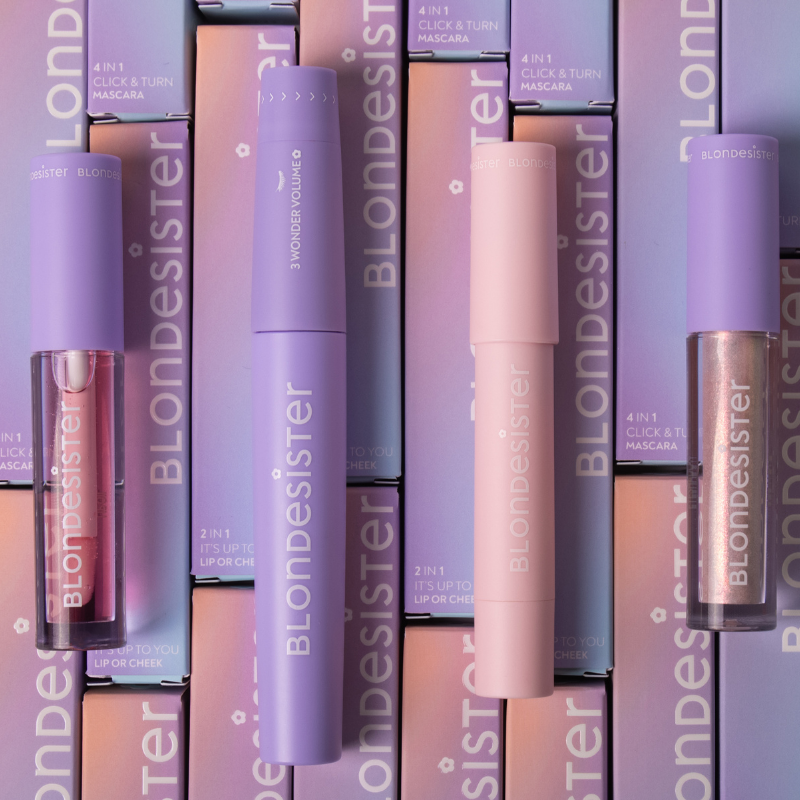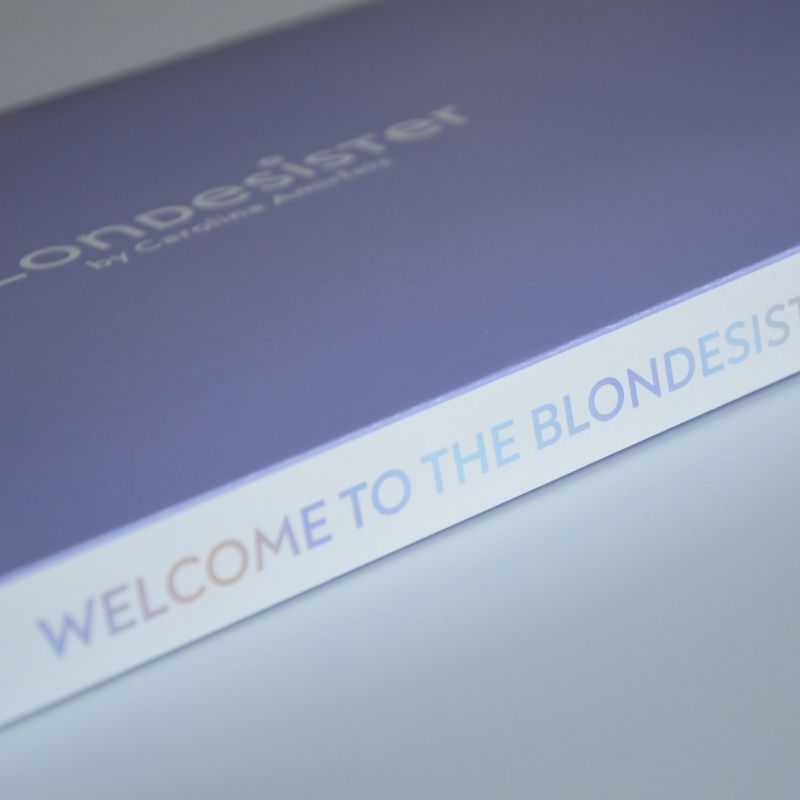 Love - Full Box Limited Edition
💜 Box"On Wednesday we wear Pink"
Composta da:
-Mascara 4 in 1 Click&Turn
-Stick Labbra e Guance 2 in 1 Soft Pink 01
- Ombretto Liquido Gloweye Rose Quartz 04
-Lip Oil Cute Lippy
Free shipping on orders over €34, standard cost €4.90.
Short supply chain and 100% Italian from the ingredients to the pack.
"On Wednesday we wear Pink".. but with this box even every day! The pinkest Blondesister products will make you fall in love.
Rose Quartz is the liquid eyeshadow with pink and gold reflections, perfect to illuminate the spot lights but also laid on the entire eyelid to make the duochrome colors stand out even more. On cheeks and lips Soft Pink gives color and radiance to complete this look all about shades of pink.
Then to intensify the look you have the 4in1 Mascara, 4 clicks for 4 different effects. Finally, to hydrate and nourish the lips, apply the new Lip Oil for a glossy effect!
-Mascara 4 in 1 Click&Turn
-Stick Lips and Cheeks 2 in 1 Soft Pink 01
- Liquid Eyeshadow Gloweye Rose Quartz 04
-Lip Oil Cute Lippy
Wear the best version of yourself with ours Love box!
It is the ideal box with make-up products easy to use therefore suitable for everyone, from the most experienced to the less accustomed!
We promise practicality, let's solve
specific needs It is self-confidence with innovative, highly performing, vegan and made in Italy products.
Love,is our limited edition box, consisting of a set of four must-have Blondesister products -have to get a complete make-up thanks to innovative and versatile products.
What makes it unique is the packaging, which is perfect for giving yourself or for giving people you love Blondesister products.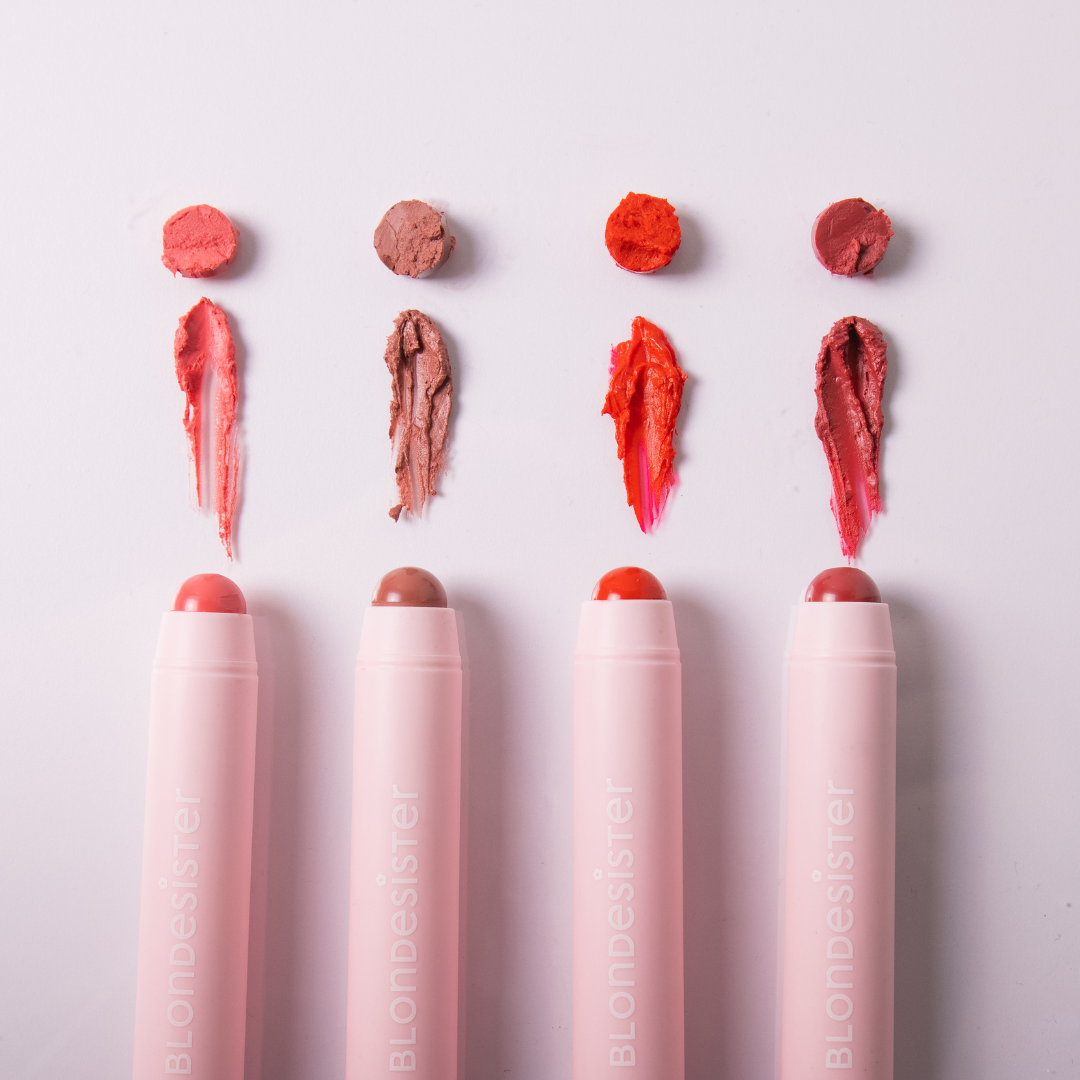 THE VERSATILE STICK YOU CAN'T DO WITHOUT
Our versatile stick truly is EASY TO USE and you can always carry it with you in your bag because it has an immediate, easy, ultra-smooth and even instagrammable application! 
Use it how, when and where you want: it's up to you! From the super elegant evening to the "retouched" on the fly between university and an aperitif, today you have the ideal solution to get the best out of you with minimum effort!
#IT'S UP TO YOU!
THE MASCARA THAT HAS DRIVEN THE WEB CRAZY
Because it looks like a mascara, but it's actually 4! A product with which, thanks to a simple click, you get four different interdental brushes. Each effect of our mascara is also synonymous with your style and your personality.
#MASCARA IS A MOOD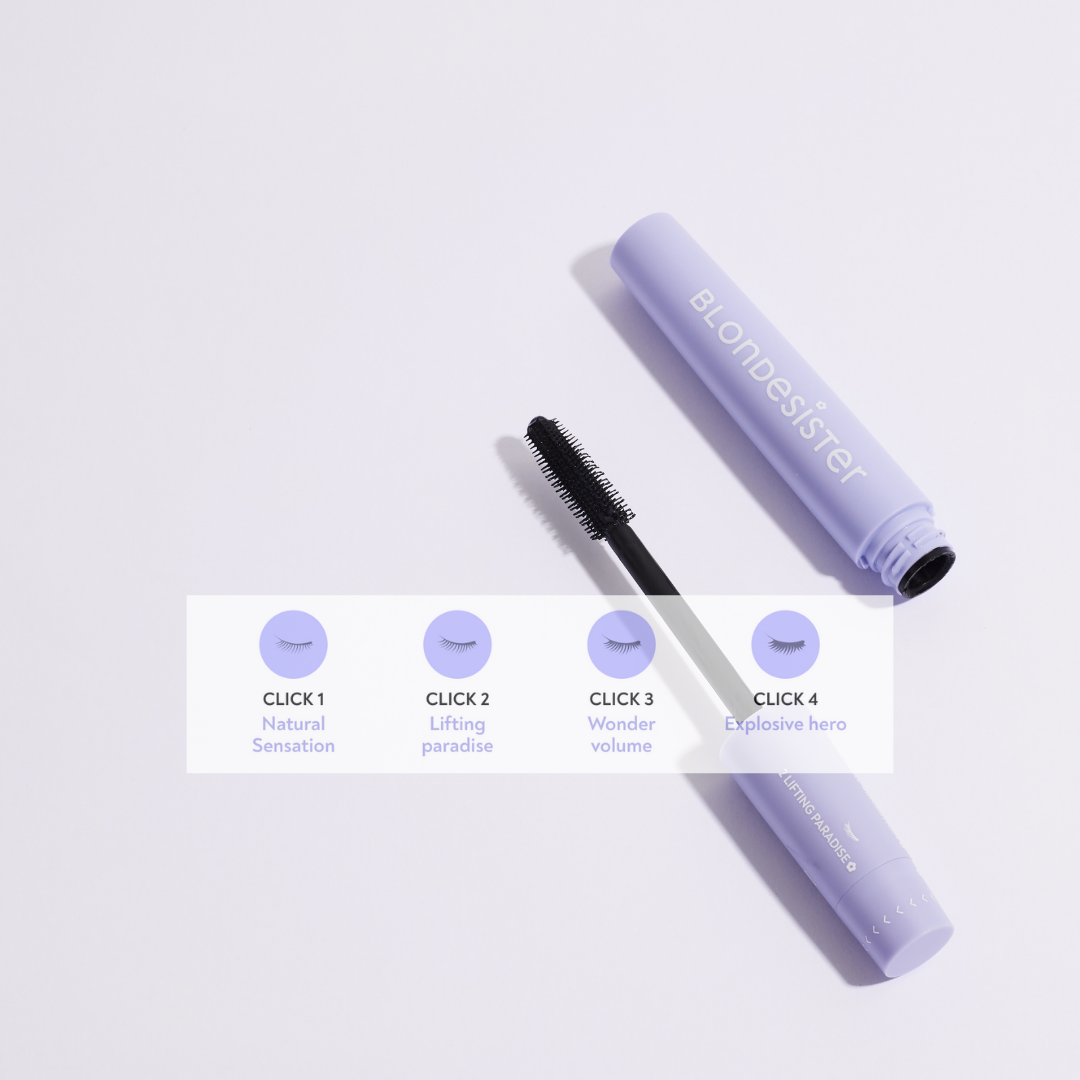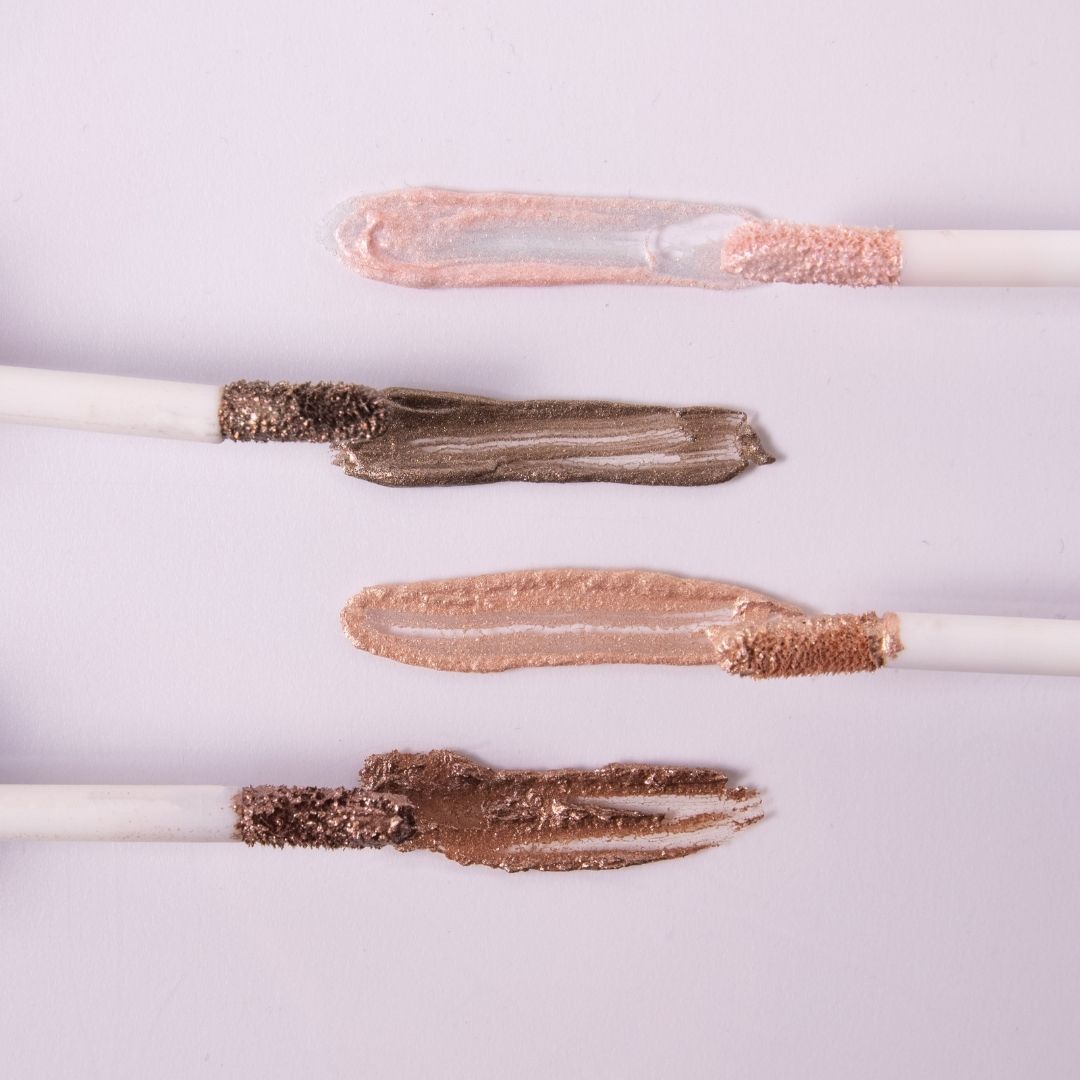 THE ONLY GLOW YOU NEED!
The "Gloweye" liquid eyeshadow is ideal for making the eyes magnetic and incredibly bright from morning to night, with a simple gesture.
< p>It is unique because it has a 
fresh formula
, 
light on the lids
 and 
ultra sensory
, very easy to blend. By now we know, one "Gloweye" leads to another!
Lip Oil Cute Lippy - Aroma Cocco
And nourishing oil, light, comfortable and rich in ingredients for lips always flawless It is soft. Delicately colored and coconut flavoured. It's ours first hybrid product Between skin care It is makeup. Can be used as treatment Why moisturizes and nourishes the lips, but thanks to his texture glossy, not sticky, you can use it as lip gloss alone or combined with our stick lipstick!